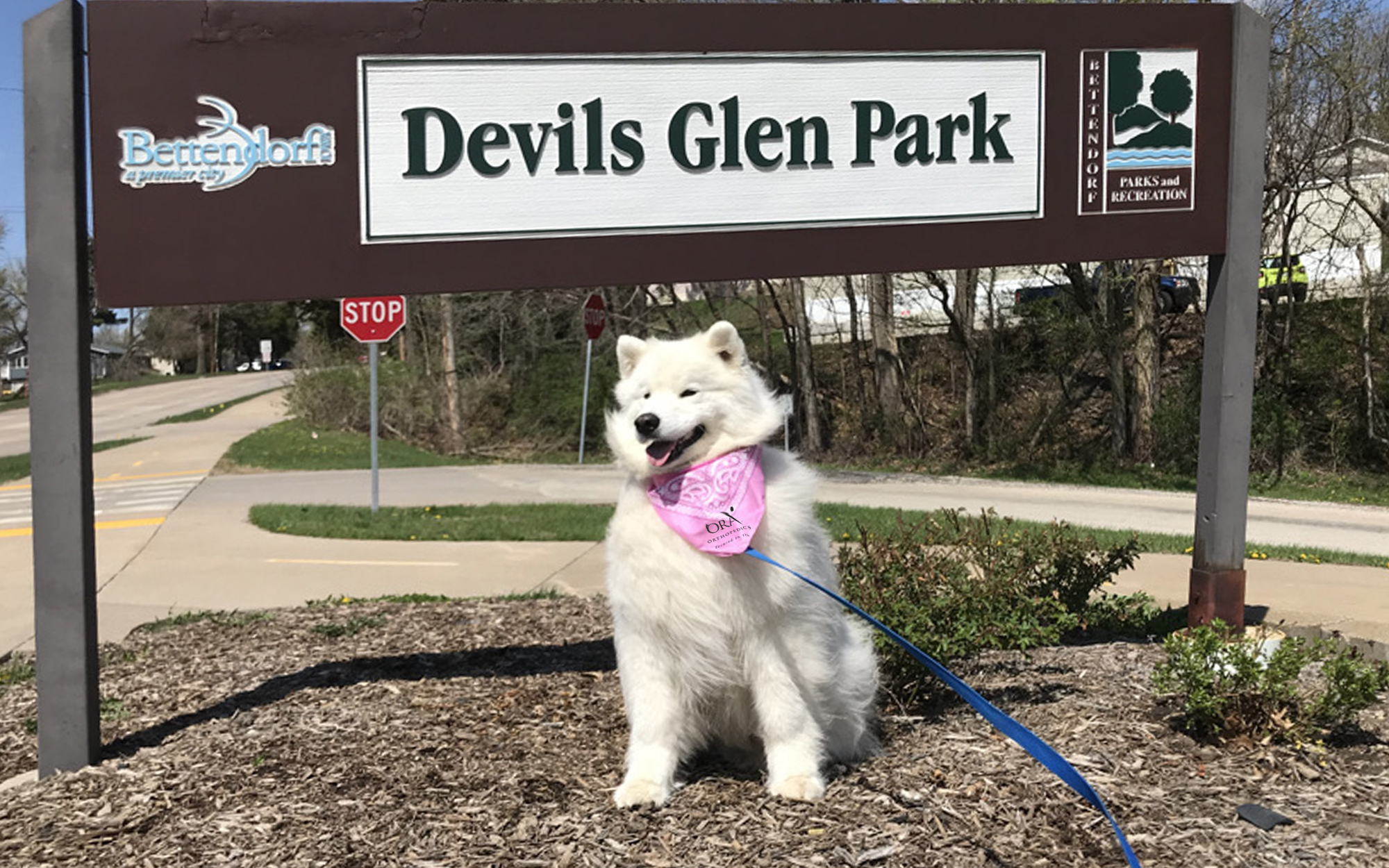 Spring has sprung and woodland wildflowers are showing their faces throughout the wooded ravines of the Quad Cities. Let's Move Outdoor Blogger, Teri Stickler, and her beloved pooch, Kaia, take us on a tour right along an old Bettendorf trail.
Teri Stickler
Outdoor Blogger and Co-Adventurer
Meet Teri Stickler. Teri is a retired Quad-City teacher. She thoroughly enjoys the out-of-doors, sharing most of her adventures with her Samoyed companion, Kaia.