Mr. Pumpkinhead (LMQC Boomer Blogger Alan Sivell) explains the problems with all fall holidays – and especially Halloween – start and end with something sweet.
By Alan Sivell
I hate fall. Oh yes, it's pretty enough. But – as my mother-in-law would have said, Pretty is as pretty does.
Fall can be downright ugly. It's all in the holidays that come one a month, each one featuring food. A lot of food. And a lot of food that is not healthy.
Eating your way through the holidays
It starts with the fall drives to the local apple orchard. Sure there are lots of apples.
But there are also caramel apples. Delicious to be sure, but they are treats that can quickly negate your daily workout.
Next up is the pumpkin patch. That might seem like a safe bet. After all, pumpkins are a vegetable. And a lot of QC patches have corn mazes so you can get your steps in.
But apparently, these days, pumpkins and mazes aren't enough. They all have gift shops, loaded with snacks, like fudge and sugar roasted nuts. And kettle corn.
I hate it when I get lost in the maze, alone, holding the giant bag of kettle corn with no one to pass it off to. I get so concerned, I begin eating faster. With bigger handfuls.
And all this leads to Halloween, easily the worst holiday when it comes to nutrition.
There is a way to stop the madness. And it begins with REAL FOOD.
Halloween tricks and tips
Nobody talks about what they're having for Halloween dinner. Halloween is all about the dessert. The candy.
But serving a nourishing dinner – not fast food choked down as you rush out the door – helps counteract the junk that follows.
I asked a young friend what her family's tradition is.
"We always do chili," Davenport mom Heather Hartley says. "It warms them up and is high in protein between beans and ground turkey."
I heard that advice from many of my friends with young children. It was also, surprisingly on the National Confectioners Association's website.
(The NCA is a trade organization that "advances, protects and promotes chocolate, candy, gum and mints, and the companies that make these special treats." Thank goodness. I was worried that no one would stand up to promote chocolate and candy.)
A nutritious meal before getting to all that candy
My kids always had a hot, nutritious meal before setting out to trick or treat. Susan said being full cut down on their candy consumption.
Not mine, though. As soon as the kids were in bed, I pawed through their loot, helping myself to the Snickers and Butterfingers that Susan would toss by the following week anyway.
Today, I can give out candy without too much temptation. As long as there's no kettle corn (or candy corn) in the mix.
Next up: Thanksgiving, Christmas and New Year's. Argh.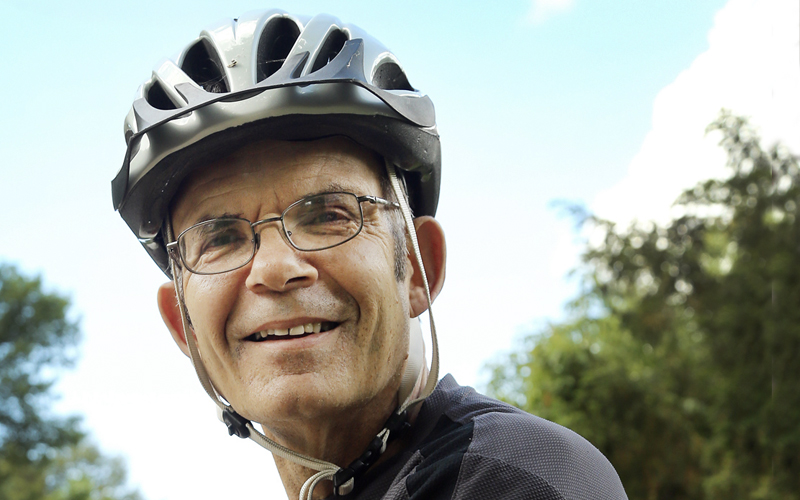 Alan Sivell
St. Ambrose Professor, Pizza-lover, Bulge Battler
Alan is a communications professor at St. Ambrose University and a former reporter for WQAD-TV who has exercised – and dieted – his entire life.